About the Greek Summer Festival
The Greek Summer Festival features over 100 of the most authentic and traditional product and business stalls.

Indulge in Greek cuisine by serving up hot and crunchy Loukoumades, delicious Halloumi served five different ways By Halloumi Me, Greek BBQ Octopus by Fish In The Family, the classic Watermelon with Feta, Frappe & Risogalo by Bay Vista, Tiropites, Handmade Koulouria by Koulou delicious Greek Desserts by Christopher's Cake Shop, Fish & Chips by Fish & Lemonade, Greek Dips by Fresh Fodder, Spanakopita, Moussaka, Greek Yoghurt, Pappou Jimmy's Hamburgers, Greek Sausage Sizzle and even the largest Greek BBQ that has ever taken place in Sydney's history. Complete with every cut of Greek meat that you could ever wish to devour including Souvla, Souvlakia, Biftekia and Sheftalies! 

Accompanying all these delightful culinary sensations is a program of live bands, spread on one stage with a Live Bouzouki & Cretan Instrumental Shows. Indulge in the various cultural exhibitions, with performances of traditional dancing performances, Greek martial arts demonstrations, cooking demonstrations and an international guest singer heading the entertainment for the day. (To be announced) To end this day full of dancing, and music make sure that you stay to see the large firework display that has been organised to conclude the day out with the family. 

We have not forgotten about our little visitors as there are designated areas with Donkey Rides, Jumping Castles and Kids' activities including special guest appearances from some loved mascots. 

Two accessible parking lots have been created for parking at Carss Bush Park (Entry via Carwar Avenue, Carss Park).

Alternatively, shuttle buses will be provided from Kogarah Park and key sites. (Further details to be announced)

Bring your family and friends along to feel the Greek culture here in Sydney where you not only challenge your taste buds but feast your eyes on world-class food and entertainment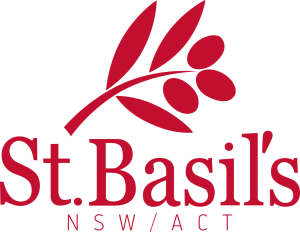 St. Basil's NSW & ACT is an organisation created by the Greek Orthodox Archdiocese of Australia which provides quality care for ageing Australians.
We care for over a thousand seniors using quality accredited best practices in health and safety. Our workforce consists of over 650 fully qualified and compassionate people in an environment with culturally traditional values.
With our unique model of care, we take great pride in delivering quality lifestyle, accommodation, clinical and nursing services to residents living with us. All six of St Basil's residential aged care homes situated across metropolitan Sydney comply fully with the requirements of the Federal Aged Care Quality and Safety Commission.
For seniors continuing to live at their own homes, we deliver an ever-increasing range of in-home support services including assistance with daily living activities, medications, meal preparation, cleaning, transport, lawn mowing, doctors' appointments and much more.
Our respite and day centres are a vital daily service for many of our frail aged clients and their families. We provide residents with social interaction and in some cases, a much-needed respite for their carers on a day-to-day basis. This includes transport on St. Basil's buses to and from their homes to our centres for activities, excursions, fresh hot meals and social activities.
Eligibility for admission to many of our government subsidised programs or facilities at St Basil's Homes is determined by an assessment carried out by the aged care assessment team (ACAT) under the supervision of the Federal Government. This can be readily arranged through carers, doctors, social workers or local hospitals. Clients, who are not yet eligible for subsidised support are always welcome to access fee-for-service in any of our programs.
As a registered charity, all income earned by St. Basil's, stays at St. Basil's, and are used to fund the provision of services and accommodation to aged Australians at our residential aged care facilities and retirement villages.
Our organisation is its own entity and does not operate beyond NSW and the ACT.